Handling
Divorce and All Family Matters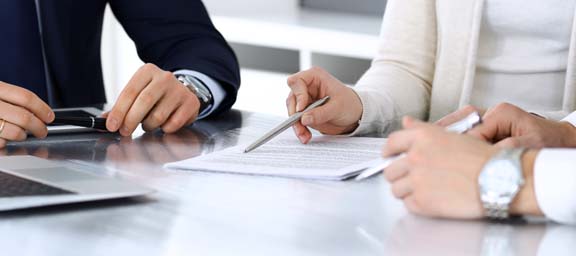 If you are looking for representation or advice in a family law matter, look no further than the law firm of Miller & Ayala, LLP. Our firm is located in Fresno, California and serves the entire Central Valley, including Madera, Visalia, Hanford, Tulare, and Merced.
At Miller & Ayala, we are committed to serving your legal needs. We offer clients expertise and dependable representation in all family law matters. Whether your facing a pending divorce, child custody dispute, or any other family law issue, we are here to help. Miller & Ayala, can provide you with the comfort of having the counsel you need during this difficult situation. An experienced divorce and family law attorney is also imperative if you are faced with the prospect of having to go to court to deal with your situation. Contact us now to speak with an experienced family law attorney to see if we can help.
Our family law practice is headed up by Mary Ayala. She is widely known as an aggressive and knowledgeable family law attorney. She brings her own personal and professional experience to the table in order to better serve her clients as family law attorney and divorce lawyer.
In addition, in this time of financial uncertainty, while we continue to offer services unmatched by smaller solo-attorneys, we strive to reduce fees and costs for our clients wherever possible. Call Miller & Ayala, today to arrange a consultation toll free at (888) 371-MMA1 (6621) or (559) 222-MMA2 (6622).
At Miller & Ayala, LLP, we handle the following types of family law cases:
Divorce
Divorce for Business Owners
Property Division
Alimony and Child Support
Restraining Orders
Child Custody
Guardianships
Paternity Testing
Prenuptial agreements
Negotiation and Resolution of Arrearages
Set Asides of Default Judgments
Adoptions
If you are facing divorce, dissolution, or any other family law issue, don't delay, call the law firm of Miller & Ayala today to discuss your family law matter. Our office is based in Fresno, California and serves California's entire San Joaquin Valley. If you are located in Fresno, Madera, Visalia, Hanford, Tulare, Merced or any other area of the central valley, call now to speak to a family law attorney today. You can reach us toll free (888) 371-MMA1 (6621) or locally at (559) 222-MMA2 (6622) or via email at info@MMA-Legal.com.
Miller & Ayala handles family law cases in California's Central Valley and San Joaquin Valley, including Fresno County, Tulare County, Merced County, Madera County, County of Kings, Mariposa County, Fresno, Tulare, Merced, Madera, Kings County, Mariposa, Visalia, Hanford, Dinuba, Los Banos, Selma, Kingsburg, Clovis, Sanger, Reedley, Kerman, Parlier, Coalinga, Firebaugh, Fowler, Mendota, Visalia, Avenal, Corcoran, Lemoore, Porterville, Bass Lake, Shaver Lake, Yosemite National Park, Sequoia National Park.